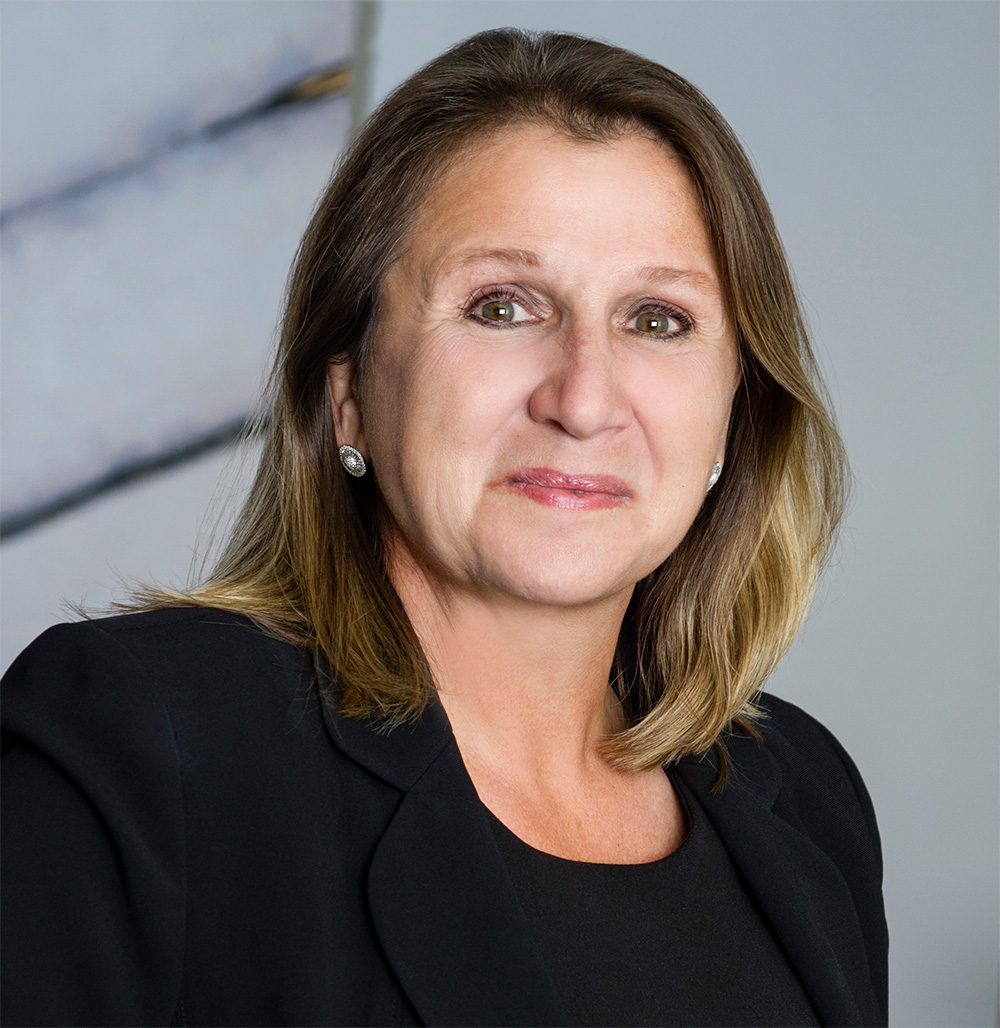 Karen Cox is a shareholder with Appleton Reiss. She began her career as a prosecutor, first with the State Attorney's Office for the 13th Judicial Circuit, followed by the United States Attorney's Office for the Middle District of Florida. While a state court prosecutor, she was promoted through a variety of divisions and was ultimately appointed to the be the head of the homicide department. While a federal prosecutor, Ms. Cox was recognized for having the most indictments returned in one year, and was honored for her work by the United States Secret Service and Federal Bureau of Investigation. She has represented the United States of America in more than 100 cases before the Eleventh Circuit Court of Appeal.
In 2001, Ms. Cox began the private practice of law. As a private practitioner, she has represented court-appointed fiduciaries in Federal and State courts in a number of complex matters stemming from fraudulent schemes, most recently in the Botfly case, a Ponzi scheme based on purported Forex trading.
Ms. Cox has extensive experience as a trial lawyer in Federal and State courts and has litigated hundreds of jury trials to verdict. She also has extensive experience as appellate lawyer in Federal and State courts.
For more than ten years, Ms. Cox's practice has included representation of community associations.
EDUCATION
Georgetown University, J.D., 1984
Arkansas State University, B.S., with High Honors, 1981
BAR ADMISSIONS
The Florida Bar, Admitted 1985
United States District Courts for the Middle, Northern and Southern Districts of Florida
United States Court of Appeals for the Eleventh Circuit
PROFESSIONAL & COMMUNITY AFFILIATIONS
The Florida Bar Condominium and Planned Development Law Committee
Hillsborough County Bar Association
William Reece Smith, Jr. Litigation American Inn of Court
The Eleventh Circuit Historical Society
HONORS & RECOGNITIONS
AV Preeminent® Peer Review Rated, by Martindale-Hubbell®
PUBLISHED APPELLATE DECISIONS
Santa Lucia v. Levine, 198 So. 3d 803 (Fla. 2d DCA 2016)
Smith v. Lakewood Ranch Gymnastics, LLC 254 So. 3d 339 (Fla. 2d DCA 2018)
Saunders v. Cessna Aircraft, Co., 242 So. 3d 1088 (Fla. 2d DCA 2018)
Villasol Cmty. Dev. Dist. v. TC 12, LLC, 226 So. 3d 854 (Fla. 5th 2017)
Caldwell v. Klinker, 646 Fed. Appx. 842 (11th Cir. 2016)
Ballantrae Homeowners Association v. Fannie Mae, 203 So. 3d 938 (Fla. 2d DCA 2016)
Magwitch, LLC v. Pusser's W. Indies Ltd., 200 So. 3d 216 (Fla. 2d DCA 2016)
Estate of Elain Purcell v. Arauzo, 624 Fed. Appx. 743 (11th Cir. 2015)
Grande Oasis at Carrollwood Condo. Ass'n. v. Riaz, 2015 Fla. Cir. LEXIS 61342 (13th Cir. 2015)
Phillips v. Republic Fin. Corp., 157 So. 3d 320 (Fla. 5th DCA 2015)
May v. HCA Health Servs. of Fla., Inc., 166 So. 3d 850 (Fla. 2d DCA 2015)
Mich. State Univ. v. Asbestos Settlement Trust, 700 F. 3d 1262 (11th Cir. 2012)
Southern Wesleyan University v. Asbestos Settlement Trust, 496 Fed. Appx. 3 (11th Cir. 2012)
Cherry v. D.B. Zwirn Special Opportunities Fund, L.P., 433 Fed. Appx. 870 (11th Cir. 2011)
Claremont McKenna College v. Asbestos Settlement Trust, 613 F. 3d 1318 (11th Cir. 2010)
Ostrenski v. Zhou, 51 So. 3d 1161 (Fla. 2d DCA 2010)
JP Morgan v. New Millennial, LC, 6 So. 3d 681 (Fla. 2d DCA 2009)
Swisher Int'l v. Schafer, 550 F. 3d 1046 (11th Cir. 2008)
Zeeuw v. BFI Waste Svcs. of N. Am., Inc., 977 So. 2d 1218 (Fla. 2d DCA 2008)
Fibreboard Corp. v. Celotex, 472 F. 3d 1318 (11th Cir. 2006)
Cadle Co. v. Bergerud, 848 So. 2d 316 (Fla. 2d DCA 2003)
US v. Acevedo, 285 F. 3d 1010 (11th Cir. 2002)
US v. Carcione, 272 F. 3d 1297 (11th Cir. 2001)
US v. Grant, 256 F. 3d 1146 (11th Cir. 2001)
US v. Riley, 250 F. 3d 1303 (11th Cir. 2001)
US v. Melvin, 187 F. 3d 1316 (11th Cir. 1999)
US v. Pistone, 177 F. 3d 957 (11th Cir. 1999)